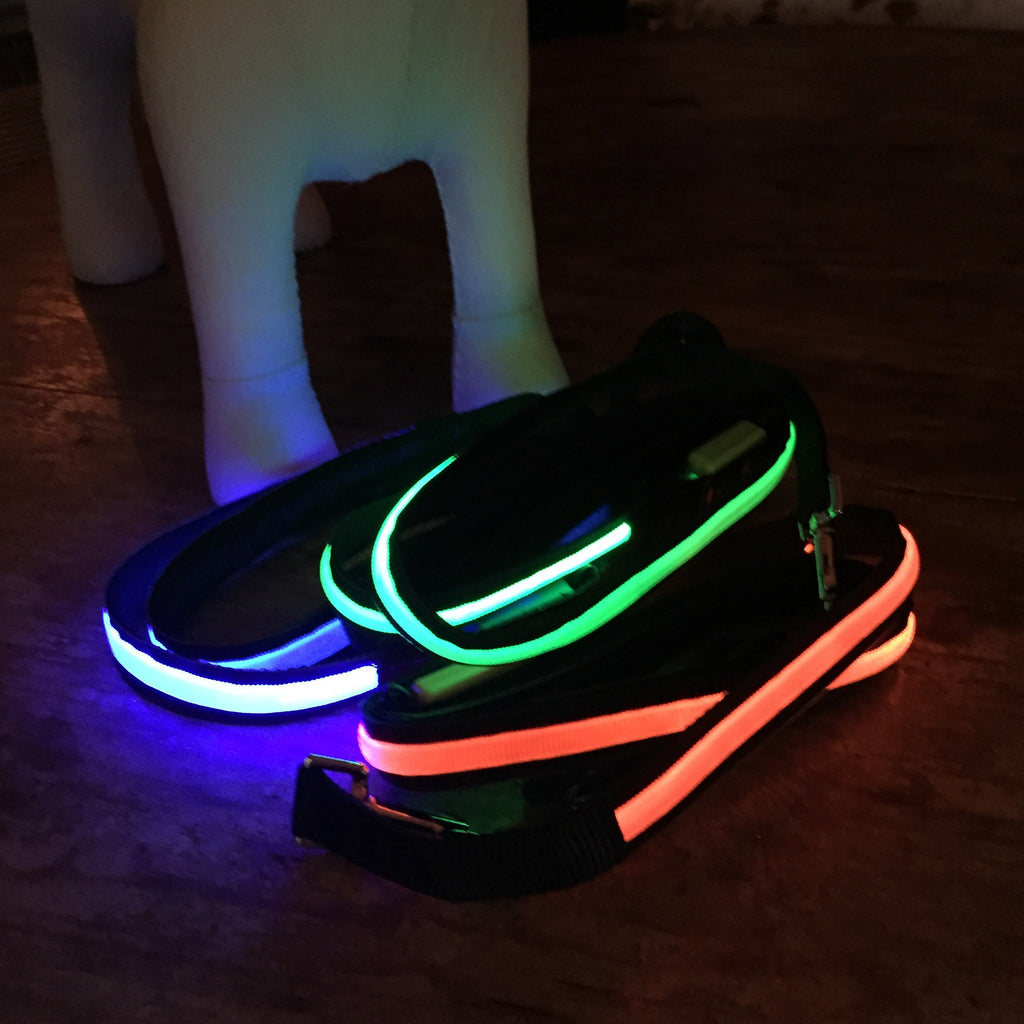 Lumi LED Illuminated Pet Leashes
Description
Our state of the art Lumi LED Illuminated Leash, is manufactured in New York and the company is a leading manufacturer of LED lighting in the USA. We search for environmentally and ecologically aware producers of unique, well designed and oh so stylish pet products. The Lumi LED Illuminated Dog Leash is 48" long, has 3 settings and comes in a variety of colors. It is easily rechargeable via LED enabled devises and has a long lasting charge.Imagine you and your pet being seen immediately by Cyclists, Vehicles and Pedestrians with the safety of LED illumination.
Harness and Leashes sold separately....  Our concern is our Pets safety, first!
Reviews
Shiping Details
Wags and Woofers is a wonderful place for the discerning Pet Owner and Animal Lover. We Standard Ship throughout the United States and Worldwide, unless otherwise specified.
Return Policy
RETURN POLICY

If for some reason you are unhappy with your purchase or if there is a damage to your purchase through shipping, please email us for the method of return we suggest. There is a 15 day exchange or return policy. Each Dog and Cat product has been inspected for damages and only the best WAGS and WOOFERS  Pet Products are sold and shipped.
We will not accept merchandise that has been used or abused.
CUSTOM CATEGORY

We have several collections that are custom made just for you. When purchasing and in order to answer all your questions, please contact us. We will have all the answers and some friendly conversation besides. You must choose carefully as with all custom made items, unless there is a shipping damage or if your order wasn't made accurately to your specifications, it is yours. Some products will be ready sooner than others but a good rule of thumb is 6 to 12 weeks. 
 CONTACT  US
Email Address: info@wagsandwoofers.com
Telephone number: 877.659.0488